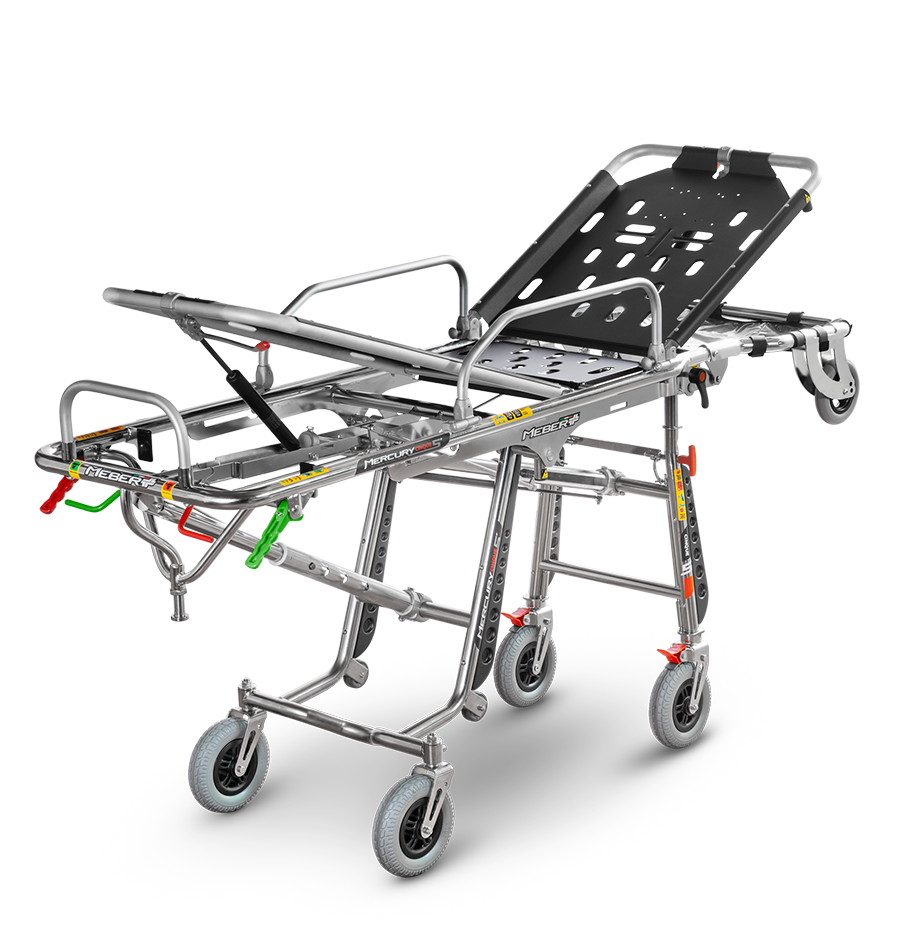 200 mm wheels ideal even on difficult grounds
Folding front trolley for moving easily in any environment and circumstance.
The powerful gas spring ensures that the front legs open in any situation, with or without the patient loaded onto the stretcher, making it impossible for the opening to fail and cause serious effects on the patient, rescuers and equipment.
Easy loading: Mercury is equipped with devices that simplify loading in order to make the various operations phisically lighter and safer, both for operators and patients.