• Rigid platform made of reinforced thermoplastic material. • Reclining backrest 0°- 80°, operated by a gas piston, can be locked in any position.
• Folding sides.
• Vertical legs protected by plastic buffers.
• Casters are self-centring so that the stretcher can be positioned in the ambulance without them having to be turned manually.
• Front trolley can be lowered to reduce overall dimensions of the stretcher.
 

In coupling with the proper fixation Art. 955 Proof, it is 10g resistant.

This stretcher is supplied complete with mattress (Art. 7013) and belts (nr. 2 Art. 608-A/MEB o 608-N/MEB and nr. 1 Art. 612/AN-2 o Art. 612/N-2).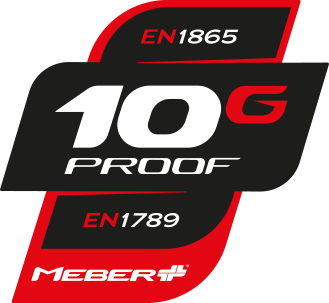 Device certified according to the European harmonized  standards UNI EN 1865 - UNI EN 1789.